I just came across a gorgeous Valentines Day card idea by Patricia Komara. Patricia has a wonderful talent for hybrid card making – that is, combining traditional card making methods with digital technology and images.
Here is one of her Valentines Day card ideas: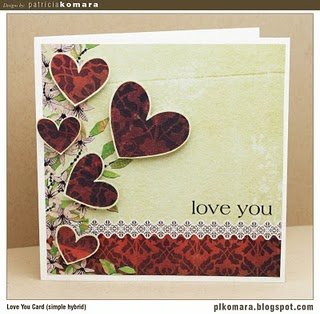 Patricia made this Valentines Day card idea using the Impressions of Chocolate and Impressions Of Delight kits from ScrapbookGraphics.com and white cardstock.
I love the simple elegance of her card and the way the hearts really pop out at you. It's extremely eye-grabbing. She's actually made another version of this card with further embellishments like lace and heart-shaped gems.
If you would like to see it and her other creations, please visit her blog, Patricia Komara Designs.
Thank you so much to Patricia for allowing me to share her Valentines Day card idea with you!
If you are looking for more
Valentine Card Ideas
,
you might also like this: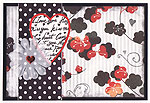 Click Here